5 Celebrity Book Clubs You Should Join in 2020
This post may contain affiliate links. Please read my full disclosure for more information.
Until about two month ago, I never considered joining a book club — let alone one of the celebrity book clubs. Sure, I love reading; but my TBR has always been out of control (it still is, by the way), and I felt like I didn't need someone else telling me what to read.
When browsing the bookish hashtag on Instagram, I kept seeing people raving about their newest book club picks. Lo and behold, I started suffering from a serious case of FOMO.
Fast forward to today … I am a member of two celebrity book clubs, and I'm already eyeing couple more!
So, without further ado … here are the 5 celebrity book clubs you should join in 2020.
Reese's Book Club
Reese Witherspoon shares her favourite woman-at-the-center-of-the-story books in the beginning of each month. Her books usually spark interesting and meaningful conversations both on- and offline.
If you're interested in joining Reese's Book Club, you can do so by visiting the website or following @reesesbookclub on Instagram.
Happier Podcast Book Club
I've been obsessed with Gretchen Rubin ever since I first discovered her Better Than Before book. I have since read all her books and a number of the ones she picked for her book club.
Gretchen does love memoirs, so if this is your genre, you will love the Happier Book Club. The best part? Gretchen and her sister Elizabeth always invite the authors of the picks on the Happier Podcast. If you choose to read along, you can even submit comments or questions!
Interested? Follow @gretchenrubin or look up #happierpodcastbookclub on Instagram.
Our Shared Shelf
This feminist bi-monthly book club, created by the beloved Emma Watson, has gained much popularity in 2019. Recently, Emma announced that she won't be using Goodreads for announcing new picks. Instead, she will use the #oursharedshelf on Instagram.
You can read more about this decision here. Nonetheless, Emma's book picks have always been marvellous, and I'm excited to see what she'll recommend in the future.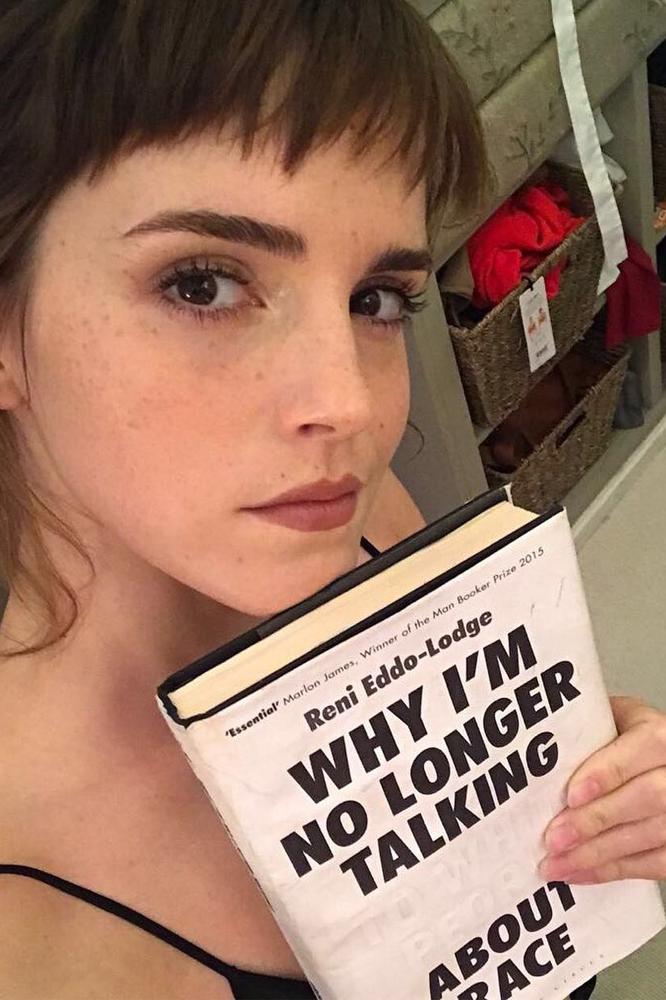 Belletrist Book Club
Who would have thought that Emma Roberts was such a bookworm? Well, she is, and she even started a book club! She is on a mission to introduce new authors and binge-worthy books.
You can join Belletrist at www.belletrist.com or at @belletrist on Instagram.
Oprah's Book Club
Without a doubt, this list would not be complete without the ascribed founder of celebrity book clubs, Oprah Winfrey. She started her bookish television segment in 1996, but her following has grown even more with the rise of Instagram.
Her books are genuine, relatable, and, at times, somewhat controversial. They usually deal with problems of today which makes them very likeable.
You can join Oprah's Book Club at Oprah.com. Picks are also announced on Instagram at @oprahsbookclub.
Are you a member of a book club that has not been mentioned? Leave a comment so I can check it out!
For more #bookish posts, click here.
Want to save this post for later? Pin it to your Pinterest board: